IObit Driver Booster Pro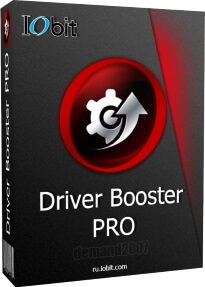 Год выпуска: 2018
Версия программы: 5.2.0.688
Жанр: Обновление драйверов
Разработчик: IObit
Язык интерфейса: Мультиязычный (Русский присутствует)
Разрядность: 32/64-bit
Операционная система: Windows XP, Vista, 7, 8, 8.1, 10
Тип издания: Лицензия
Лечение: Нет (30 дней)

Описание: Driver Booster — программа которая сканирует и определяет устаревшие драйверы автоматически, загружает и устанавливает обновления одним щелчком мыши, экономя Ваше время. Более того, он специально разработан для настройки драйверов для лучшей производительности в играх. Это правильный инструмент для защиты ПК от сбоев оборудования, конфликтов и сбоев системы.
Основные возможности:
Автоматически определяет устаревшие драйверы
Обновление в 1 клик для максимальной производительности оборудования
Тюнинг драйверов для быстродействия игр
Быстро, безопасно и просто в использовании.
Изменения в версии 5.2.0.686
Expanded driver database, including new NVIDIA graphic drivers to support NVIDIA TITAN V and new AMD Radeon Software Adrenalin Edition to improve gaming experience.
More timely driver updates, esp. the critical ones.
Newly supported scanning under Proxy.
Optimized the update completion interface for better understanding.
Added White skin.
Fixed known bugs.
---
Скачать IObit Driver Booster Pro