IObit Driver Booster Pro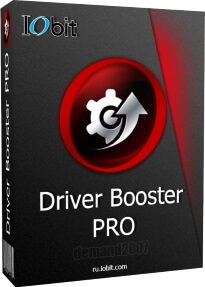 Год выпуска: 2018
Версия программы: 5.4.0.832
Жанр: Обновление драйверов
Разработчик: IObit
Язык интерфейса: Мультиязычный (Русский присутствует)
Разрядность: 32/64-bit
Операционная система: Windows XP, Vista, 7, 8, 8.1, 10
Тип издания: Лицензия
Таблетка: Тут (Пароль на архив: 1111)

Описание: Driver Booster — программа которая сканирует и определяет устаревшие драйверы автоматически, загружает и устанавливает обновления одним щелчком мыши, экономя Ваше время. Более того, он специально разработан для настройки драйверов для лучшей производительности в играх. Это правильный инструмент для защиты ПК от сбоев оборудования, конфликтов и сбоев системы.
Основные возможности:
Автоматически определяет устаревшие драйверы
Обновление в 1 клик для максимальной производительности оборудования
Тюнинг драйверов для быстродействия игр
Быстро, безопасно и просто в использовании.
Изменения в версии 5.4.0.832:
Fully supported updating drivers for the latest Windows 10 April 2018 Update (version 1803).
Added driver updates for Intel, Nvidia, AMD Graphics, etc.
Added 24*7 Telephone Tech Support for faster support.
Optimized Settings to make it more concise.
Enhanced the program's self inspection to ensure it works properly.
Optimized registration process.
Fixed all known bugs.
---
Скачать IObit Driver Booster Pro